*techno music*
Although I dismiss it as a fragment of my "edgy emo" past, this hyperviolent, crazy awesome, and unintentionally hilarious series still has a place in my heart. While the series has evolved from "funny" to "nauseating", I can't help but feel nostalgic for some characters, fatalities, and other junk. Do I consider myself a member of the fandom? That's a more difficult question to answer. I consider myself an avid fan, but I would consider this to be one of the most troubling fandoms of all. Between the teenaged boys fapping to dessicated women and the teenaged girls distilling great characters to parodies of themselves, I generally try to avoid being too open about my love for the series so I don't seem like part of a whole boatload of crazy.
Anyway, let us begin.
1: Favorite Character
This has changed over the years somewhat. I still like Dairou the forehead-zilla and his foe-yay interactions with prettyboy Hotaru. So what's changed? I've finally accepted something that I knew for YEARS since my exposure to Conquest…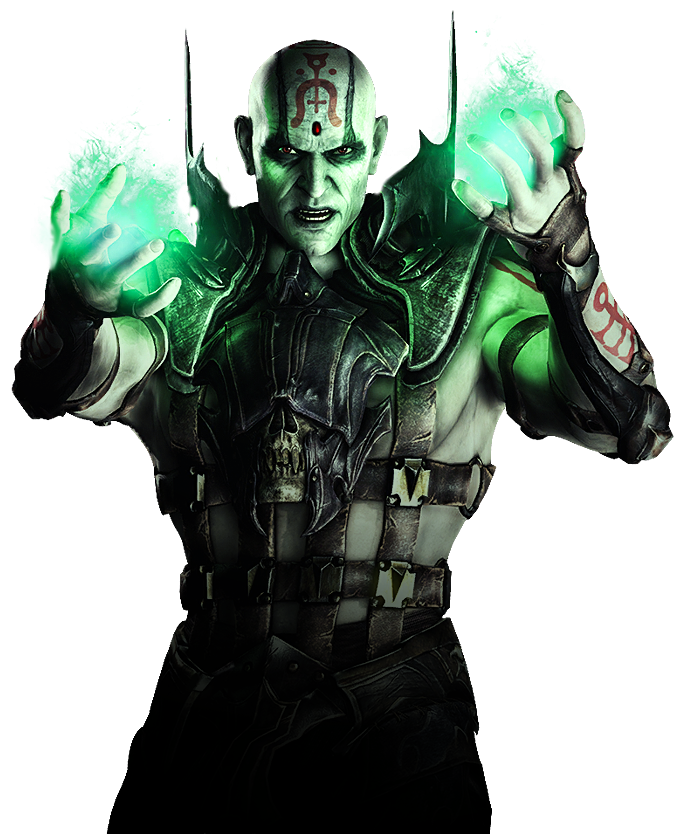 I -fucking love- Quan Chi. He is what I wish every truly evil villain to be- sinister, conniving and manipulative. He's creepy but elegant and intriguing. Brutal, but cunning. Although I was introduced to him in Conquest, and I absolutely loved him in that, I became a bigger fan with my introduction to Deadly Appliance (Alliance). I lost interest in Mortal Kombat for a VERY long time after Deception, with Armageddon being a complete mess and the reboot being tarnished by what I felt was a pretty crappy plot, but regained it with X thanks in large part to Quan Chi being absolutely amazingly well-crafted for the game. Granted he spends most of the story mode getting beaten up, but his dialogue and mannerisms are on point. Ironically, the game where he actually gets his just desserts is the game where he shines the most. Also, dat voice.
Honorable Mention
I had my doubts about X starting over with what basically amounted to a whole new cast. A whole new group of young champions from Earthrealm, (which are also great characters) were introduced, but it wasn't them that caught my attention…
It was the new Kahn. Kotal Kahn is such an interesting character. While his predecessor fell into the pitfall of being a cliche angry villain who likes yelling a lot, Ko'atal is more of an anti-hero, as in he's not that terrible of a person, just prone to doing foolish and evil things when under duress. He served as the Blood God to the Mayan people at one point, and oh does it show, as 90% of what he does involves drawing blood in some manner. He even gets the "heart rip" fatality this time and it actually makes sense with his character. He, oddly enough, reminds me a LOT of the Pillar Men of Jojo's Bizarre Adventure, in both appearance and mannerisms, and I think that's part of why I like him. I think it will be neat to see what Netherrealm Studios does with this guy, and hope they don't simply find a way to dispose of him.